Seamless Gutters
We use the highest quality materials available for our aluminum gutters, hangers and screws.
Our end caps and corners are sealed with a tripolymer sealant, never silicone.
Each gutter is hung with Raytec aluminum hangers on guaranteed one foot spacing, mounted with two inch zinc coated screws. This increases the rigidity of the gutter and its ability to withstand Northwest Montana winters.
Ours vs. "Theirs":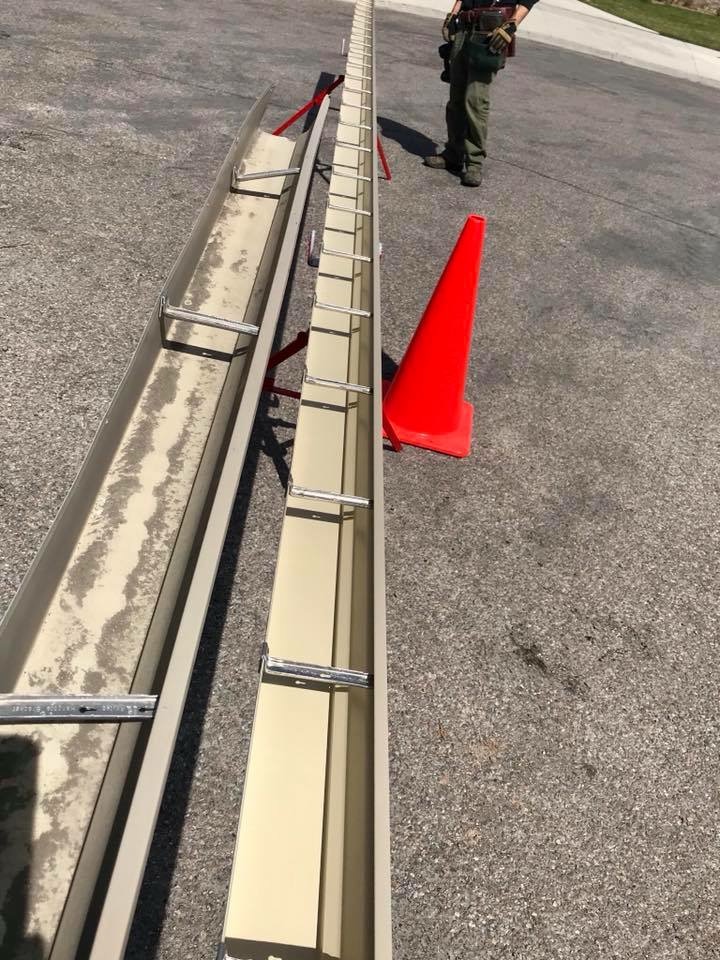 Our Gutters: