Colors
Color is very important. Our seamless gutters come in a variety of colors to best match the look and style of your home or business.
Picking the right color for your seamless gutters is key, and we have a variety of colors to choose from to match your home or business perfectly. The colors below are a fairly close match, but final results may vary.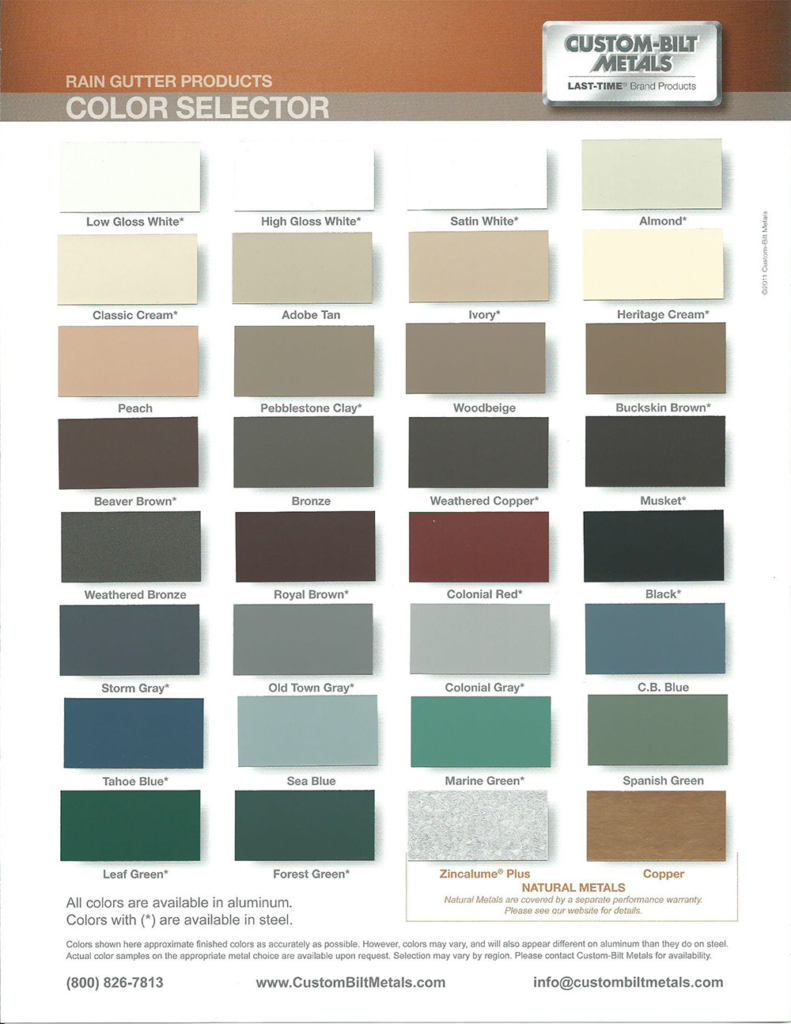 Copper also available in half-round and K-style.